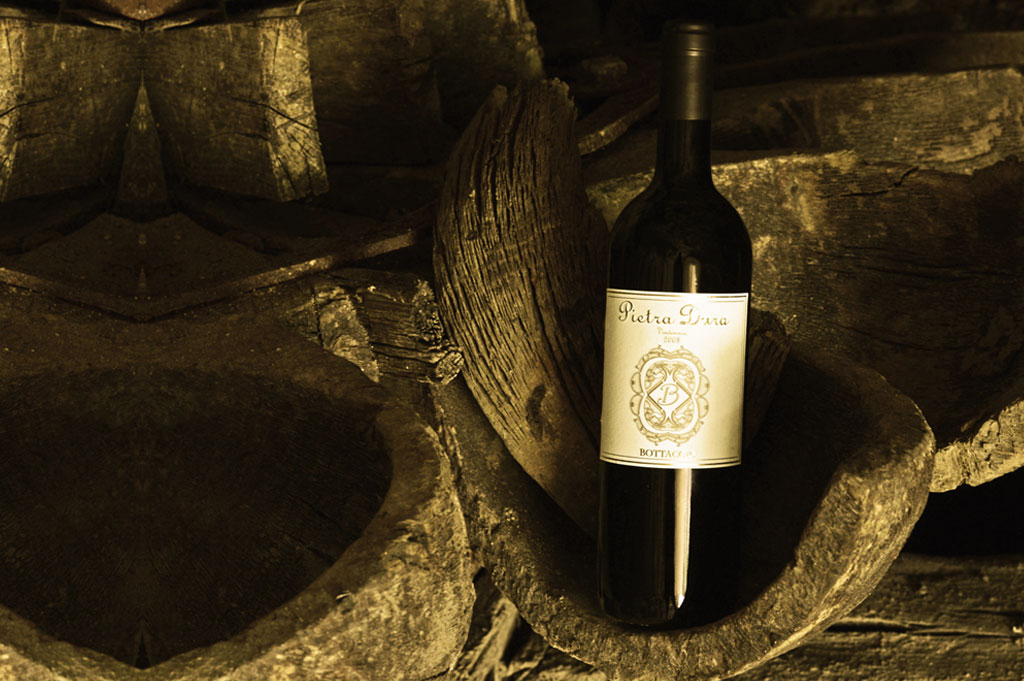 Pietra Dura Wine
Shiraz and Montepulciano grapes
Pietra Dura is obtained by the combination of Shiraz and Montepulciano grapes, harvested by hand in 15 kg cases only after full maturity, in the second and third week of September and the first ten days of October.
The bunches are carefully selected before destemming. The fermentation takes place in steel thermo-controlled winemakers and the wine preserved in barrels made of Taransaud French oak for about 18 months. The good texture tannins are balanced by softness and persistence.
The colour is ruby red, to the nose the aroma of ripe fruit reminds you of blackberry, cherry and ripe plums. Full and velvety, it expresses all its voluptuousness in the centre of the mouth, while in closure it's warm and fragrant. The final expression results in great elegance.
Denomination:IGT
Grapes:Montepulciano + Shiraz
Plants age:4 years
Training system:Guyot
Vines/ha:5.000
Production area:the hills of Castiglione in Teverina municipality
Altitude:200 mt/absl
Resting area:hills
Yield per vince:0,9 - 1 kg
Vintage period:from the second and third week of September and before October
Vinification:destemming, alcholic fermentation, short maceration at the end of fermentation.
Ageing: in barrels of French oak for 18 months.